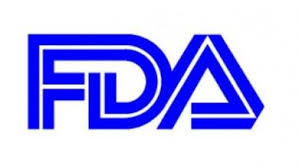 You have arrived at FSMA Temperature Monitoring Headquarters!
Cargo Data Corporation has developed the Lightning system to help perishable food shippers, carriers, and receivers comply with all temperature monitoring requirements for the Food Safety Modernization Act (FSMA).
Contact Cargo Data Corporation's knowledgeable in-transit temperature monitoring program specialists now to begin the process of addressing your FSMA "Final Rule" compliance issues. Call 800-338-8134 or click here to send an email.
Lightning NFC:  Single-use smartdevice-enabled temperature recorder designed primarily to monitor shipments inbound from shipper to distribution center.
Lightning Real-Time:  All Lightning NFC features with added real-time online access to location, temperature, and door status information for critical shipments
Streamer4G:  Reusable real-time temperature, humidity, and location monitoring system designed for ongoing monitoring of refrigerated trucks/trailers and refrigerated warehouses/freezers. Ideal for company-owned and dedicated fleets.
Critical temperture data collected from all devices is archived on Cargo Data's UpLink server for internal and regulatory review.  Password-protected Dashboard access is provided for operators who have enrolled in Cargo Data's Lightning program.