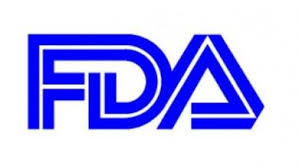 You have arrived at FSMA Temperature Monitoring Headquarters!
Cargo Data Corporation has developed the Lightning system to help perishable food shippers, carriers, and receivers comply with all temperature monitoring requirements for the Food Safety Modernization Act (FSMA).
The Lightning NFC and Lightning Real-Time instruments provide cutting-edge conventional and real-time temperature monitoring for your sensitive, valuable food shipments. Cargo Data draws on more the 40 years of industry experience to custom-tailor in-transit temperature monitoring programs which bring transparency, regulatory compliance, labor reduction, and quality improvements to large scale perishable food shipping, receiving, QA, and food safety operations.
Cargo Data systems include temperature monitoring systems for:  Inbound to distribution center, storage coolers/freezers, and in-transit from Distribution Centers to stores/customers.
Contact Cargo Data Corporation's knowledgeable in-transit temperature monitoring program specialists now to begin the process of addressing your FSMA "Final Rule" compliance issues. Call 800-338-8134 or click here to send an email.
Cargo Data Corporation's Lightning in-transit temperature monitoring system brings state-of-the-art technology to temperature monitoring.
NFC (Bluetooth-like wireless) technology allows Receiver/Inspector to immediately view in-transit temperature data at the trailer door
The Lightning system integrates data from conventional data loggers (Lightning NFC) and real-time instruments (Lightning Real Time) to a simple, single online interface
FSMA in-transit temperature monitoring has never been easier or faster!
Easy arrival quality documentation and pictures.
No desktop computer required. Simply hold Lightning NFC temperature recorders back-to-back with your smart device to view/save the temperature data
As soon as the Lightning instruments are held back-to-back with an Android NFC smart device, the FREE Lightning App will display the full temperature chart for the monitored period. The user can then add useful entries for PO Number, commodity type, and arrival quality on the smart device screen. Pictures of the product can be added to illustrate arrival condition.
All temperature, shipping, quality data points, and images are automatically uploaded to Cargo Data's secure UpLink server for permanent archiving and online access.