Cargo Data's Lightning QA Program for Receivers





Cold Chain Temperature Monitoring
Made Simple
Connect your TMS
Cargo Data offers free API access to all data collected by our systems.
Temp and location data can be seamlessly integrated into many TMS applications.
Contact Cargo Data for details
Cargo Data's temperature recorders help shippers, carriers, and receivers stay FSMA compliant throughout the cold chain.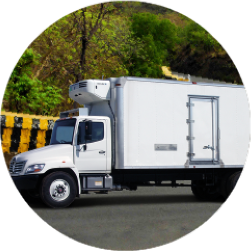 Maintaining an optimal temperature during the handling and transportation of perishable items is critical in order to mitigate risk while supporting food safety efforts. Cargo Data's temperature recorders are a reliable and affordable way for shippers, carriers, and receivers to ensure that their food products are stored and transported within the Food Safety Modernization Act's (FSMA) temperature requirements.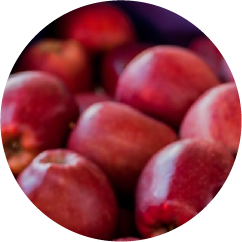 Whether you operate supermarkets, wholesale distributors, reefer fleets, refrigerated containers, or multi-zone trucks/trailers, Cargo Data's cold chain temperature monitoring tools can provide you with inbound and outbound solutions for complete transparency and streamlined operations.
The Cargo Data Difference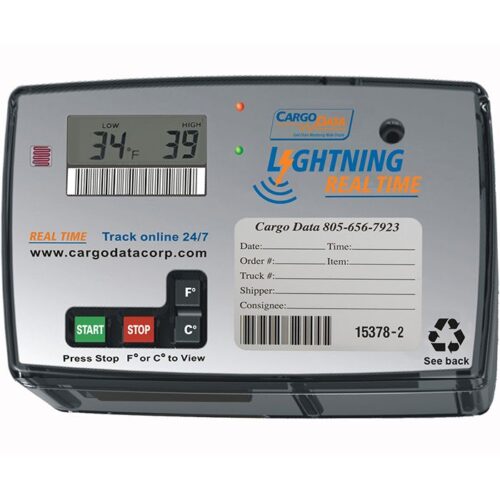 Lightning Real Time
Single Use Real Time Temperature Recorders
Lightning Real Time temperature recorders provide online access to current temperature, location, and door status while perishable shipments are in-transit. All data is archived online and available for review 24/7 using Cargo Data's UpLink System.
The Benefits of Employing Cold
Chain Temperature Monitoring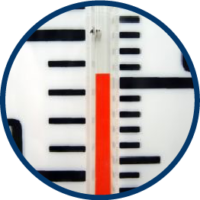 Confirm Temperature Stability
Our reliable, rugged, real-time temperature monitoring instruments regularly report temperature data to The Cloud while the shipment is in-transit. Shippers, carriers, and Receivers all have access to temperature, location, and door status in real time.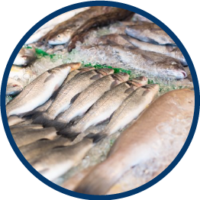 Reduce Food Spoilage
Perishable items that are being transported can be compromised without proper temperature control and monitoring. Utilizing Cargo Data's temperature monitoring systems will protect your food shipment while preventing food safety issues and ensuring quality.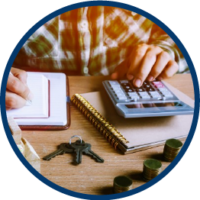 Increase Profitability and Reduce Costs
If you want to reduce costly and time-intensive claims and eliminate redelivery delays, it's crucial to ensure your cargo's temperature stays within an acceptable range by employing a temperature monitoring system.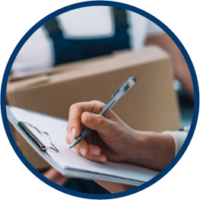 Maintain Regulatory Compliance
Our temperature recorders automate compliance with the Food Safety Modernization Act (FSMA) and additional food safety regulations by providing proof that perishable food items have been transported at safe temperatures.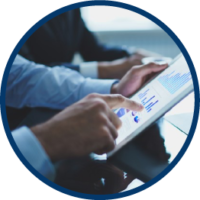 Easy Data Retrieval
Our free and user-friendly KoldLink software improves cold chain processes and reduces shrink by creating and analyzing reports for data collected by conventional temperature recorders. KoldLink automatically sends all temperature data to Cargo Data's UpLink online archive.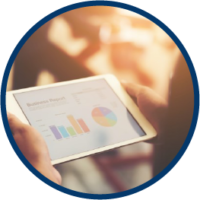 24/7 Temperature and Location Data
In addition to being able to view temperature data online while the shipment is in-transit, our Real Time systems use cell tower triangulation technology to provide approximate location of your valuable shipment in real time.
Get Started with Cargo Data's Products and Services
Monitoring temperature during the transportation of many perishable items is not only recommended, but it's required. If you're ready to implement a simple, yet highly effective and efficient FSMA-compliant temperature monitoring system, give us a call.
We offer free consultations and can be reached at (800) 338-8134.